While Liverpool have performed better than any other team this season, City midfielder Kevin De Bruyne deserved to be the best individual.
As Man City prepares to face Arsenal on the day of the Premier League return, let's find out why De Bruyne will be the recipient of the most coveted individual award of English football – PFA Player of the Year.
This season, Spreadex measured the performance of Premier League players through the "Player Performance Score" system.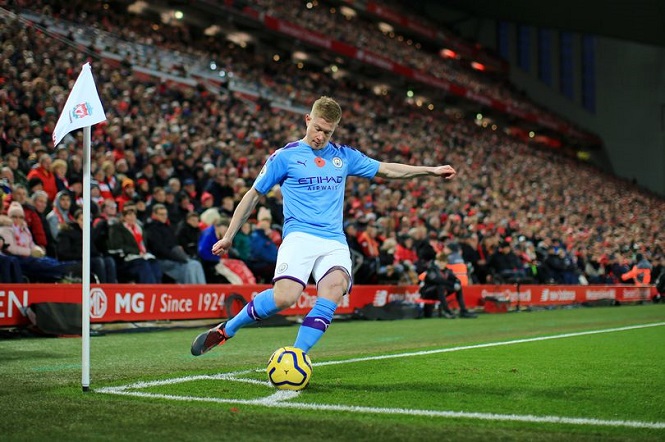 Spreadex's data includes 25 points for each goal, 10 points for each assist, 10 points for each shot of a wooden frame, 5 points for each shot hit the goal and 2 points for each accurate pass in the opponent's court.
Based on this series of skills, De Bruyne has surpassed Premier League colleagues in the rankings.
The Belgian midfielder accumulated a total of 2,465 points, 166 more than the second-ranked player, Rodri of Man City.
The most impressive thing about De Bruyne is the superiority in all the data. He has created 16 goals for his team-mates this season, four more than Liverpool's Trent Alexander-Arnold and double his teammate at City, Riyad Mahrez.
With 5 more assists, De Bruyne will surpass Thierry Henry's English Premier League record in the 2002/03 season (20).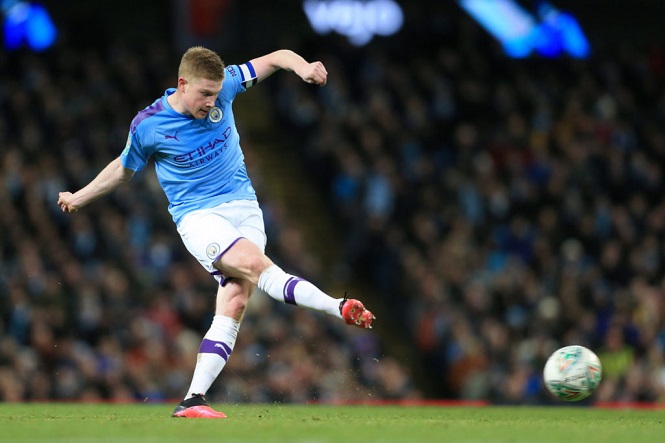 In addition, De Bruyne also scored 8 goals, made 23 shots on goal and had more important passes (96) than any other player. In total, De Bruyne created 23 great opportunities, more than Alexander-Arnold 7.
Hailed as an artist with the ball at his feet, Pep Guardiola's admiration for De Bruyne is also partly due to the amount of work he does.
Instead of wandering in a third of the back of the pitch without caring about defending, De Bruyne has moved a distance (275.1 km) longer than any other Man City player this season. On average in 90 minutes, De Bruyne moved 11.5 km, just behind Rodri (11.8) and Mahrez (11.6).
However, to assess the true impact of De Bruyne on Man City, the numbers are not fully reflected.
Having missed most of Manchester City's 2018/19 championship campaign due to injury, De Bruyne is now reimagining himself as the most comprehensive midfielder in the tournament.