MU is pursuing Thiago Almada, a 19-year-old striker dubbed the "new Messi" of Argentine football.
Thiago Almada was born and raised in the Fuerte Apache neighborhood, the most famous slum in Buenos Aires. It is the home of the poor, the lair of criminals and also the home of Carlos Tevez.
Like Tevez, from an early age, Almada also has to choose between two paths, either making a crime, or becoming a soccer player.
Thiago Almada was born in the Fuerte Apache neighborhood.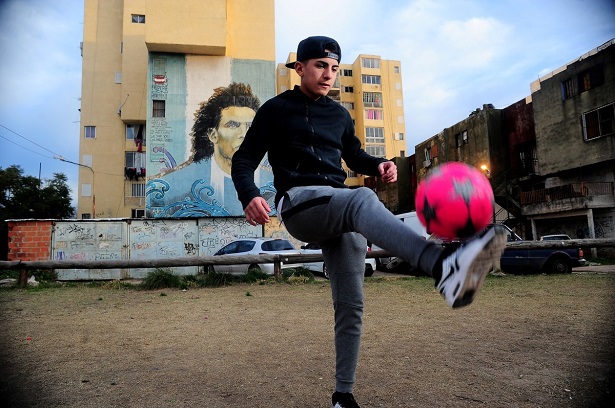 Almada's talent was soon revealed through street games. At the age of 4, Almada wore Santa Clara, the team that started to wing Tevez's dream of becoming a professional player.
Outstanding performances in Santa Clara helped Almada the young boy caught the eye of Velez Sarsfield club scouts. He moved to Velez at the age of 5 and constantly impressed the youth teams of the club.
In 2018, Head coach Velez was a former MU player, Gabriel Heinze gave Almada the team debut when he was only 17 years old. Up to now, Almada has made 46 appearances for Velez and contributed 9 goals.
Impressive form in Velez helped Almada be called up to Argentina for the U20 South American 2019 tournament in Chile as the youngest player in the squad. In this tournament, Almada has a outstanding performance and scored 1 goal to help the Argentina U20 team win the runner-up.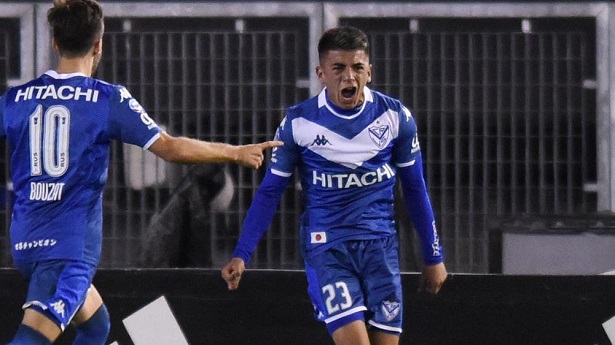 Born in the Apache Fuerte neighborhood, it was no surprise that Almada idolized Carlos Tevez. But Almada's style of play makes him compared to Messi more.
Almada has a height, weight similar to Messi so the ability to keep balance very well. The ability to dribble, accelerate and wriggle in a narrow space also makes many people think of Messi more than Tevez.
Almada likes to kick the wing and run into the middle to finish, or create for the team to score, although Heinze coach has trained him to be able to play well in many different positions in the attack. But Almada is different from Messi on the right foot, not the left.
The excellent performances in Velez helped Almada get the attention of many big clubs in Europe. Last summer, Man City asked to buy "new Messi" for £ 10 million, but Velez screamed £ 16 million and continued to retain their jewel.
Last September, Velez signed a four-year contract with Almada and set a release clause of £ 22 million.
However, this fee cannot reduce the interest of the big boys for the new Messi. In turn, MU, Arsenal and Inter Milan have all sent people to talk to Velez to find a way to buy Almada this summer.